Bone China was first developed in the 18th Century in England and has established its reputation as the finest and most prestigious chinaware.
Bone China contains "bone ash" in addition to the main raw materials of porcelain (clay, feldspar and kaolin). Unlike porcelain, "frit glaze" is applied on the surface of Bone China, which is fired at a relatively low temperature. These differences make Bone China unique and prestigious among ceramics.
Back in the 18th Century, English potters were struggling to produce good white porcelain. They added bone ash made from cow bones to their raw material, and succeeded in making what is now known as Bone China. Currently the bone ash used in Bone China is calcium phosphate, which is made from byproduct of gelatin. Calcium phosphate is a safe material used for toothpaste, baking powders and supplements.
Characteristics of NARUMI Bone China
NARUMI Bone China is fine, delicate, yet durable. It is stronger than normal porcelain due to its dense crystal structure. The percentage of bone ash content of NARUMI Bone China is one of the highest among major Bone China brands in the world. The higher the percentage is, the more durable and translucent it becomes. On the other hand, the bone ash content makes the forming more difficult, and strict dimensional control skills are required.
NARUMI Bone China boasts of its pure translucency, warm creamy white body, smooth surface and vivid decal color. It is valued as one of the world's most beautiful chinaware.
We use glaze specifically developed for NARUMI Bone China, which creates unsurpassed luster on the surface of china body.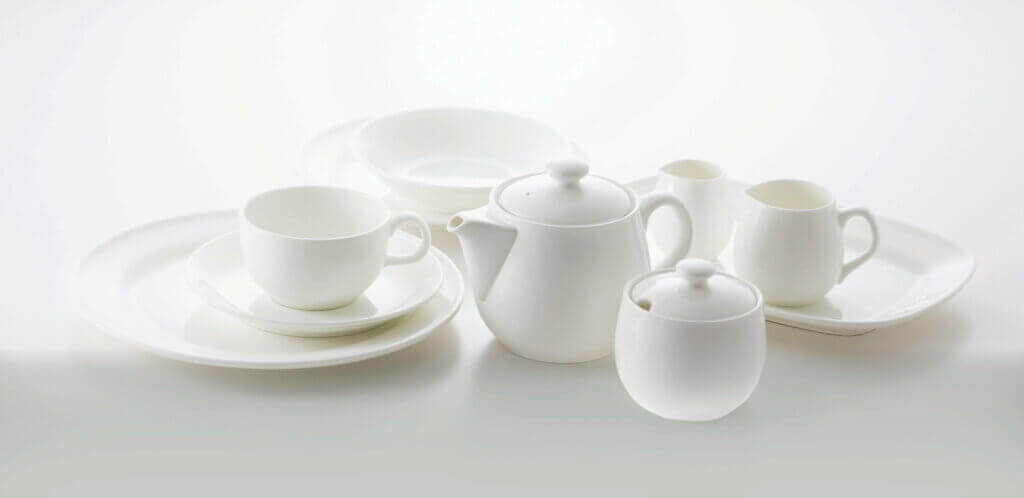 Our superior translucency makes it possible for you to see the silhouette over light. It proves the genuine quality of NARUMI Bone China.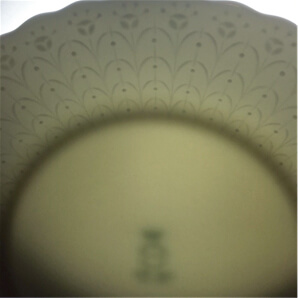 Due to its dense crystal structure, NARUMI Bone China is durable and can withstand considerable shock and heavy usage in hospitality industry.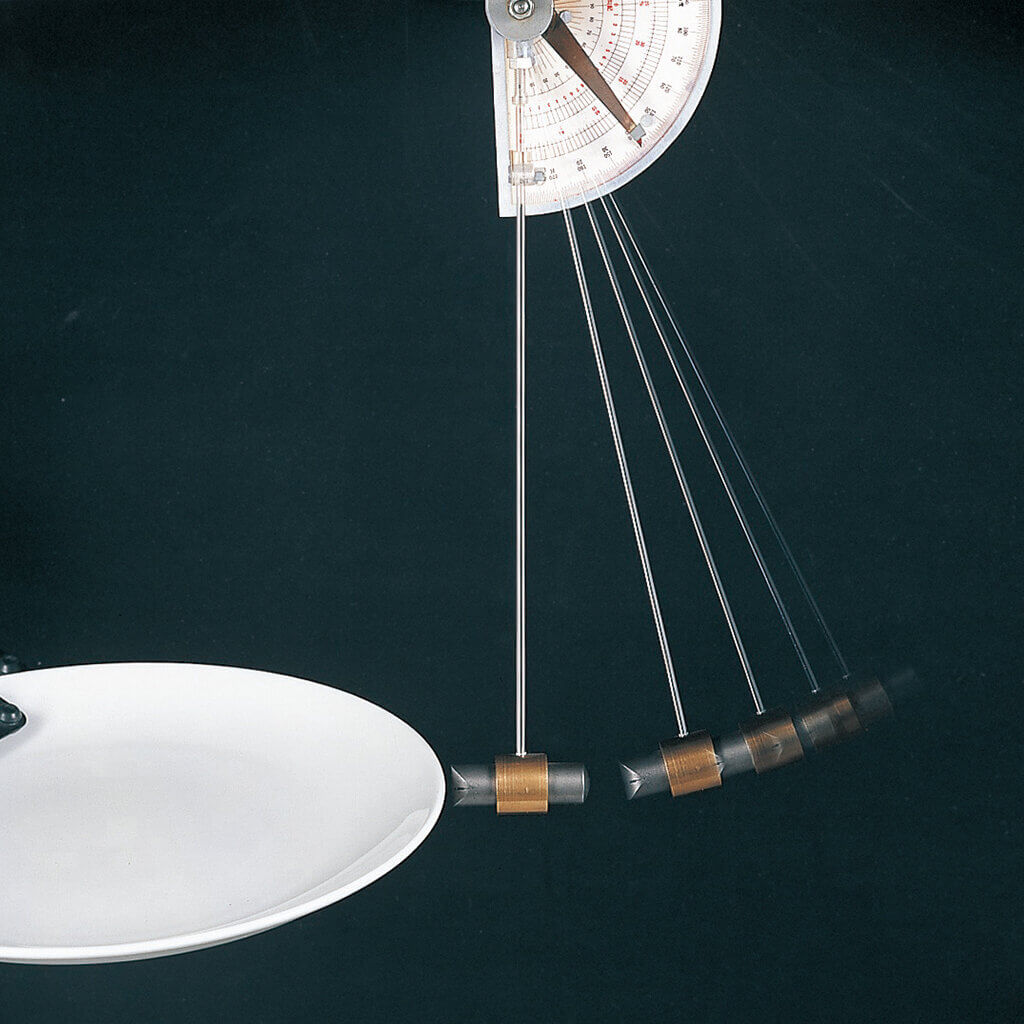 NARUMI Bone China has an outstanding unity when stacking. Our special technique requires a lot of strict control to maintain the shape and size, hence, it can save space in cabinet, which also makes operation easier in large-scale outlets.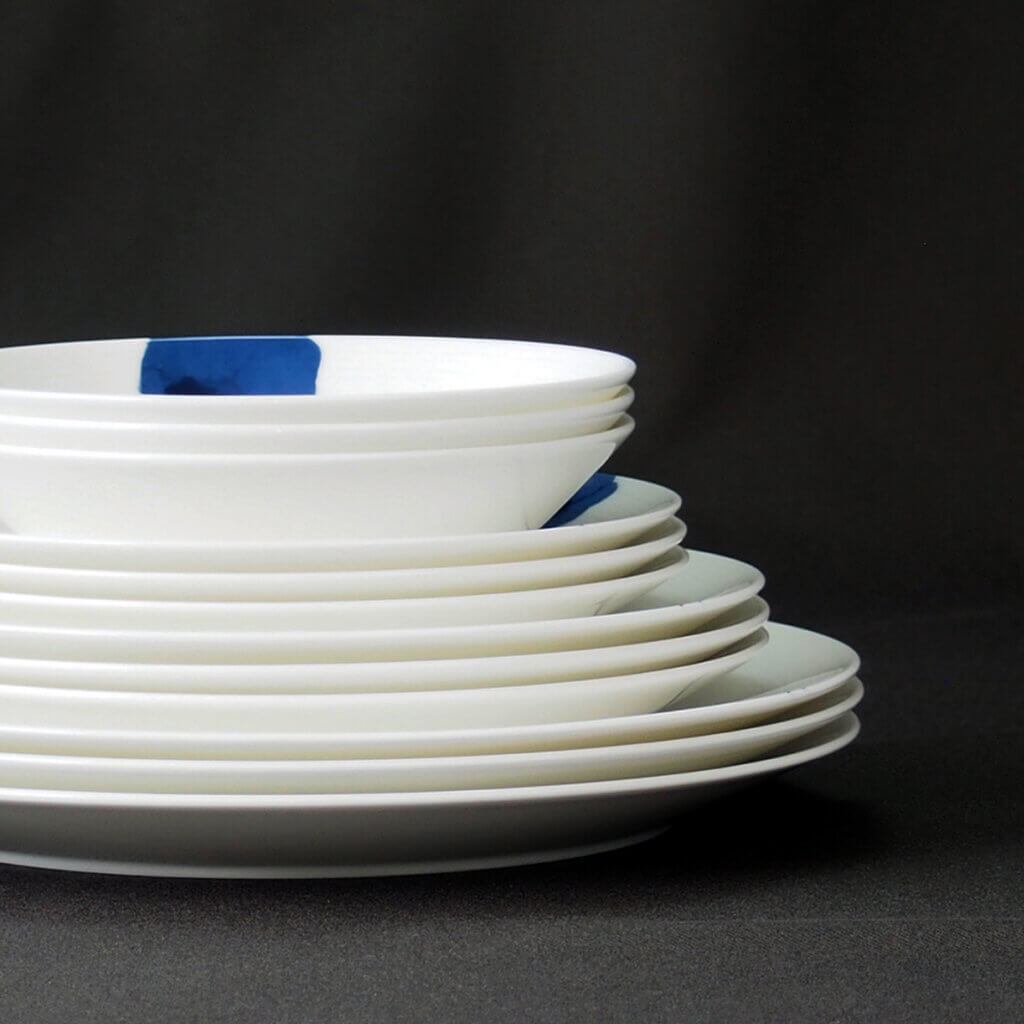 NARUMI has a long history of hand-crafted molds. Beautiful relief is sculpted on the mold to create the pattern on our Bone China series, which makes each of our collection special and unique.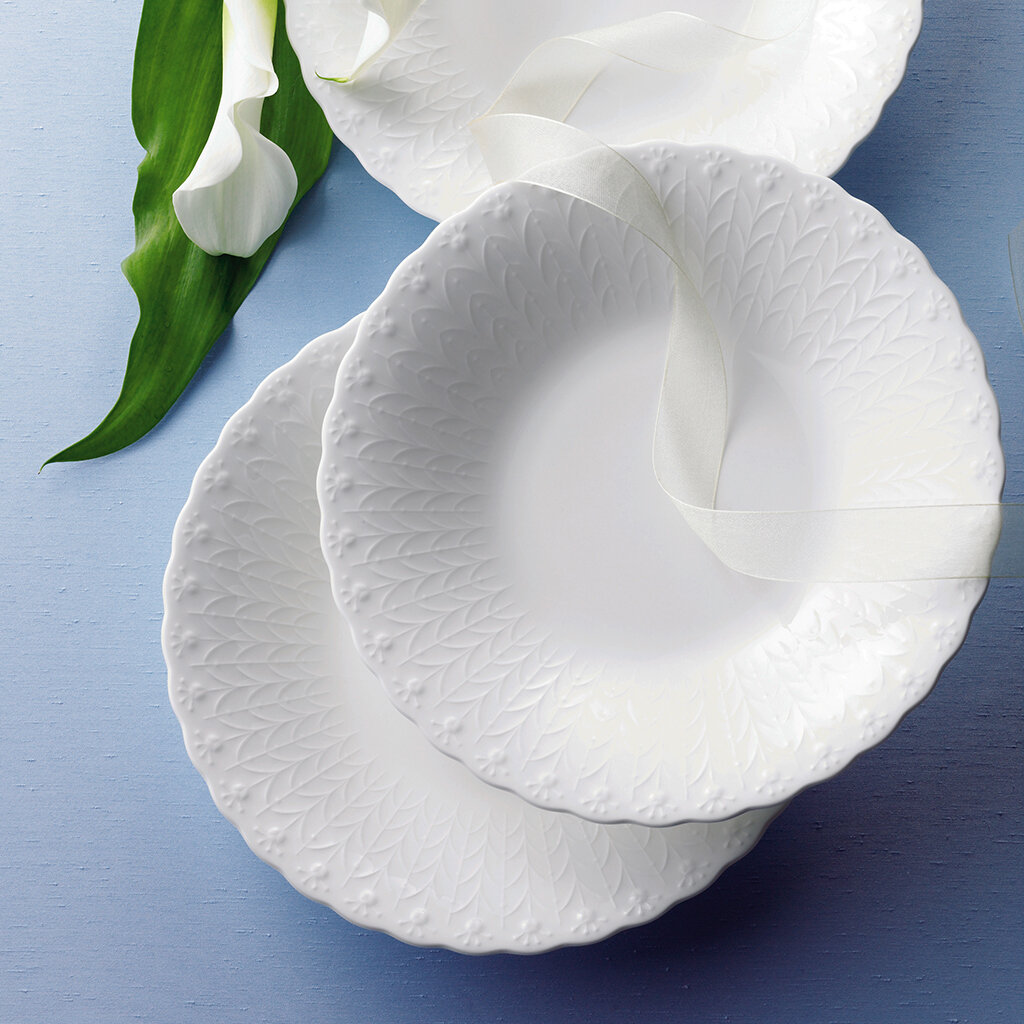 Beautiful decoration colors
NARUMI utilizes screen printing for decoration of Bone China. Our high decoration technique makes it possible to create a wide range of designs including complex motifs and nuanced watercolor.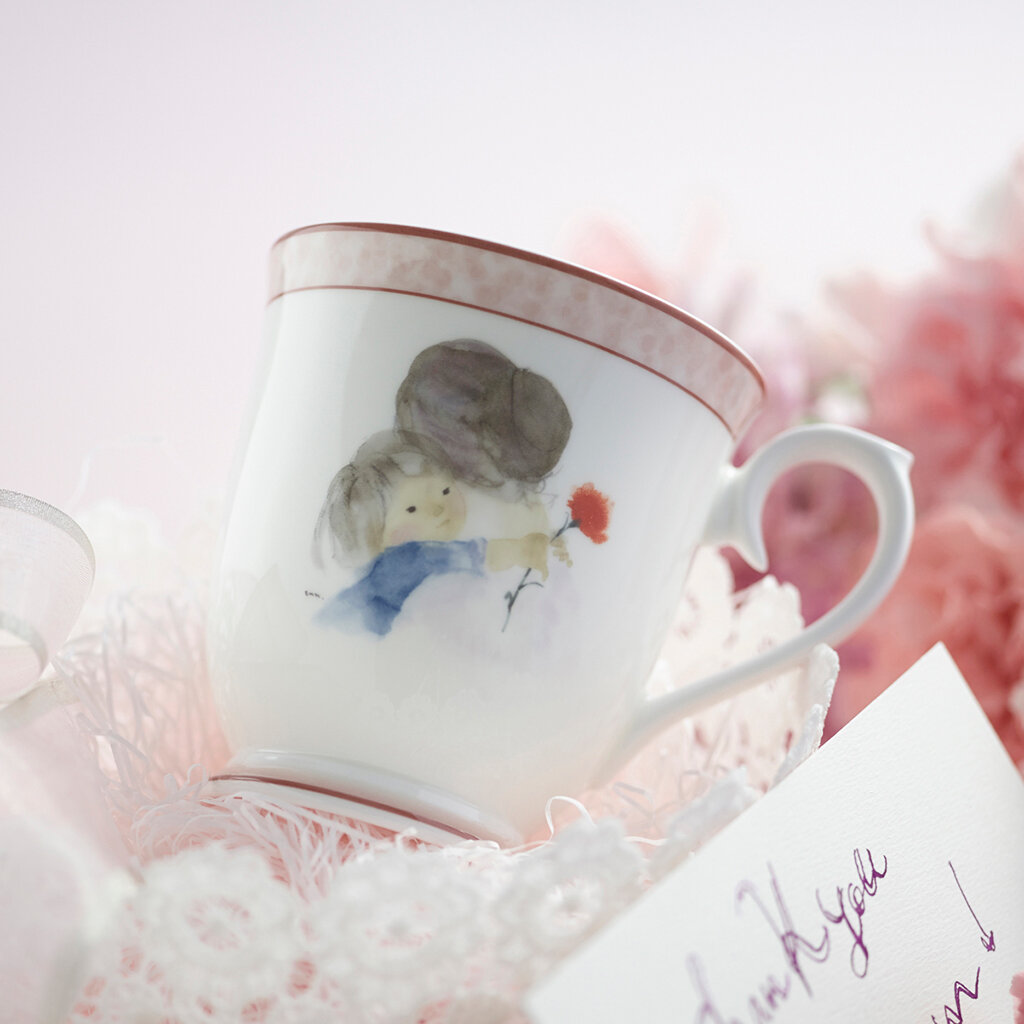 NARUMI Bone China is produced in Japan and in Indonesia. Japanese profession engineers are stationed in P.T. NARUMI Indonesia and both facilities use the same raw material, same production process and same quality management protocol. Our mass production system is tailored for global market from Asia through Middle East, Europe and Americas. Most of the defected pieces, except for some decorated items, are smashed and reused as part of raw material.
NARUMI has expertise in all process of manufacturing including design proposal, sampling, production and quality check. We have a variety of collections from chef's signature plate to daily use products that contribute to all dining scenes.
You can find your nearest local dealers on this page.
Original Equipment Manufacturer (OEM)
We manufacture OEM products. Utilizing our expertise in the production and quality control of Bone China, we will flexibly respond to your requests and meet your high-quality standard.